Our Founder
"Sensitive Skin Deserves To Glow"

Hi, I'm Nicole.Im an esthetician who started formulating after years of having sensitive skin along with cystic acne and eczema. I began making skincare my entire life after getting off of accutane and struggling with continuous skin sensitivities which limited my selection of skincare. Every product ( drug store or high-end ) would burn and irritate my skin. I started learning more about botanical ingredients and their benefits and eventually got my diploma in organic skincare formulation. I soon took my formulating knowledge and .graduated with honors in esthetics from one of the best schools in NY. In my adult years, I was diagnosed with PCOS and have since helped other women dealing with hormonal conditions. Skin care started off being my biggest struggle and I turned it into my passion.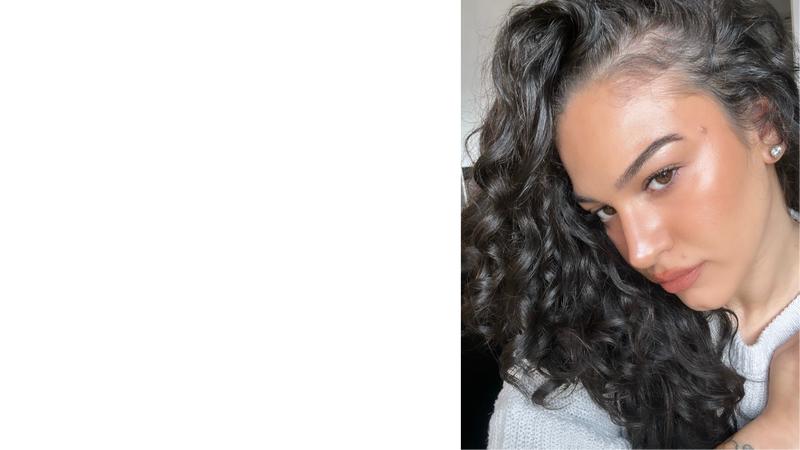 60-70% of women and 50-60% of men suffer from skin sensitivity.
This is due to skin conditions like rosacea or eczema, environmental factors like extreme heat or dry air and even over exfoliation.Skin & Soul focuses in on identifying sensitivity, increasing product and ingredient knowledge and providing gentle, calming and hydrating skincare; by treating the skin condition first and skin type second in every product.
Who we are
In 2020, Skin and soul was featured in VOGUE for our Glow and Tell Moisturizer and Coconut Milk Cleanser! 

Skin and soul was created to focus on Confidence, Skin health and Skin education. We are an esthetician owned brand that focuses on sensitivity while catering to other skin issues due to over use of aggressive ingredients. We combine high quality botanical ingredients with known vegan actives that work together to provide a gentle solution to a compromised skin barrier.